Dated houses, urban sprawl, billion-dollar start-ups and the highest net worth individuals in the world. Where am I? Yep, you got it. Come taste a slice of the Silicon Valley pie.
***
It's here. It's morning.
I wedge open my eyes. Next thing I know, my purpose-bred alarm clock clambers up onto my second gen Casper mattress to shake me awake.
"Mummy! Get up!".
What if we'd called you Siri, Alexa or Bixby like my other AR/VR-loving, child-bearing work colleagues? To be fair, I'm sure Clara would be mighty impressed if she were named after a virtual assistant. Maybe, in a few years, she might even patent her own? Nothing's impossible. I mean nothing's impossible here.
I scramble to my feet and throw Cam's Google Pixel on the counter, which I've stolen because I've realised that my iPhone 6 is to Silicon Valley as what CDs are to the music industry: in existence, but only because they're useful as up-cycled coasters.
I jump in and out of the shower while Cam begins preparing breakfast for the kids. We hand over the parental baton and he quickly showers too. I can hear his every movement from the kitchen as I scrounge around trying to get enough natural light into the room to wake me up properly. This dumpy, little shack-of-a-home might be normal for Silicon Valley, but it's sure as hell not normal for me. Yet.
Hey, Google.
"Good morning, Clare". My beautiful, articulate, intelligent Google Home goes on to forecast the weather and give me a nice, neat rundown of the daily news. Just the usual: Trump this, Trump that, a story about someone who misjudged the space between two parked Audi e-trons, swerved and drove their Tesla into a passing Facebook shuttle.
Clara and Coco interrupt Google Home, asking her ad nauseam to play the noise a kookaburra makes. Google Home is more patient than I could ever be; although I swear her responses are getting more brief and strained with each repeat request.
But no time for games: I need to get organised. I throw the kids in front of a couple of 12.9" 512GB iPad Pros I nabbed off Craigslist when we first arrived in Palo Alto. They were practically new, put up for sale by a guy called Ethan who'd decided to switch to the Samsung Galaxy Note 10.1. Why? Because he works there. But even so… how could he? I know what you're thinking… pleather finish over sleek, matte gold? You're killing us, Ethan. Seriously.
Okay, Siri. Text J. She replies with an Anemoji. I realise that I really need to get up to speed with the youth.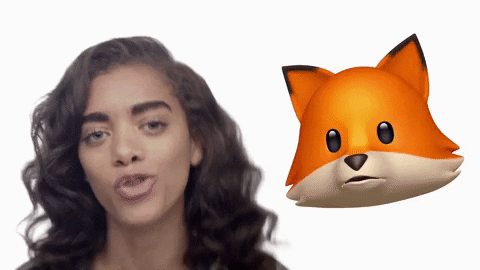 I can't even begin to describe how bloody amazing finding our awesome nanny J has been. What a move. I swear she's more popular than me with our girls.
It's a great arrangement: the first of our incomes covers the cost of our rent and then our second income covers the cost of our rent-priced nanny who we employ while we both work full-time. Neat, huh? I wonder when we'll be offered the chance to purchase a robot nanny for a handy, once-off fee, though?
Robot, or J? Oh, god… most definitely J. What a champion she is.
While J arrives and gets the girls set for a trip to the local park, I jump in my hired Mustang… the one that beams glowing images of horses (okay… mustangs) on to the ground when I trip the central locking after dark. Classy, right? Traffic's at a standstill, quelle surprise. Catching glimpses of a passing Art Deco-style, single-storey beauty (my favourite), I slip into an architectural daydream…
But sure enough, the townhouses pass and we're on to more familiar rows of dowdy 90s office buildings, plus a bunch built much earlier than that. Many of these boring buildings wear the badges of the Bay Area's largest firms – Apple, Google, Netflix and Amazon to name a few – which seems to me like a strange and outright confusing juxtaposition with the boundary-pushing tech enshrined within. I pass through Sunnyvale… Cupertino… Urgh. It's architectural dud after dud out here.
Oooooh! A Norman Foster designed masterpiece!
But just like that, we're back to beige shanties again.
Only 30min to go, traffic dependent. I eye off the carpool lane. Not a self-driving car in sight. I seriously need to sort out my car situation, I remind myself. Maybe we should buy that electric one we saw the other day. Or a Tesla Model X except I'd hope we'd be slightly more dexterous than that guy who drove between the two Audi e-trons. Or maybe Project Titan could just hurry the hell up and I'd finally be a passenger in my own car. Bliss.
***
After 1.5 hours in the 'Stang, I roll into work. Everyone's in their super casual plain clothes. Not me though. This self-confessed fashionphile hasn't quite adapted to the Silicon Valley Dresscode just yet.
Before I can drag myself up the stairs, my new colleague Mimi pokes her head around the corner.
'We finally got VR, Clare! Oculus Rift! Killer. You wanna pop down for a go over lunch? And what about a cheeky round of HQ Trivia?'. At least she didn't suggest the horrendous Fortnite everyone seems to be playing.
Of course, I say. I should be finished the Keynote (and have consumed a million coffees) by then.
We chat a little longer. I confess that I've already tried the Oculus Go, via Cam. The concept excited him, I guess, but the fact he had to re-centre it every time the shuttle bus turned a corner really p*ssed him off.
The discussion moves to the weekend and Mim and I decide to pop by a TED talk being given by her former colleague, a guy who used to work in the building then sold his own three-month-old start-up for US$450M and now runs an orphanage somewhere in Africa because he believes that "to achieve great, we must first achieve good".
Sounds okay, right? Maybe. More suss than okay. Regardless, I'm sure Mim's only in it for the networking possibilities for the new app she's creating, so I agree to go along.
I'm on my way back to the desk when my soul feels the distinct pang of under-caffeination. A class one n00b, I sidestep the food trucks and newest pop-up shop and head straight to the nearest Philz before being lured instead to Peet's, dodging the sea of MacBooks, then decide it's all too much and head back to Blue Bottle just like every day before.
Feeling a tad overwhelmed, I decide to get a few chores out of the way before heading to my next meeting. There's no need for sneaking out of the office to get sh*t done here though (unlike my time in Australia). I can pick up a campus share-bike, drop off my dry-cleaning, catch up on banking, get a mani/pedi, fly by the gym, charge my electric car (not today, people… I'm in my 'Stang!), pick up a crème brûlée for afternoon tea, freeze my eggs…
…and no, I'm not joking. Entitlement, much?
I stop by my car to check my first Amazon Key delivery has successfully found its way to my car boot (trunk!). Yes! My new AirPods are here!
Okay, okay. Back to the office. Now… in which room was that meeting? Was it Pacman? Frogger? Or maybe in Space Invaders, that sweet, little Xbox-filled room down the corridor?  
As I walk the halls of HQ, colleagues buzz past me dressed in their t-shirts and sweaters (mostly free swag – so much swag… everywhere) and trainers, chatting excitedly about their latest tech purchases. And yet, however, there's not a hoodie in sight. I remember why: Zuckerberg stopped wearing them a few months back. I guess the tech leaders are finally growing up. Sure enough, however, I walk past a guy in a bright green t-shirt that reads "I know HTML: How To Meet Ladies". I half giggle, half roll my eyes. He catches me, looks me dead in the eye and says "Hi! I'm Eric".
Touché.
I decide to pick up some lunch to take into the meeting. While Cam gets his work lunch free, I most definitely do not. The food quality is amazing, though. All ethically grown and organic, the quinoa hand-stripped from a boutique crop of South American plants drip fed daily by a virgin fox's tears…
Ha!
But seriously, the range of cuisine here is incredible. If only the same could be said for gender diversity. SV is the place where you can experience a gorgeous melting pot-of-a population before heading to a restaurant in the evening that's filled with 100% white, male VCs. I mean, only 1 in 5 of my colleagues are female. And that's just one firm. Argh.
The rest of the day goes pretty smoothly, although on the way home I do end up exercising minor road rage at the driver (?) of a self-driving car. Pick a lane, Waymo! This reminds me that I think I need to make some time to use my Headspace app. Chill out using the anxiety-inducing tech, you know.
Cam's home way earlier than me. As I bumble through the door, exhausted, he glances up from Gizmodo. He's had a good day. 'Today I was on Machine Learning training and we got to use gradient boosted decision trees to make personalised recommendations of comedy pages to ourselves!'. Ummmm, okay then. I give him a hug and whip out my Blue Apron meal kit to get dinner going.
Bedtime is a dream, to be honest. Perhaps the easiest thing we'll do all day. The girls are tuckered out from their time spent with J, and our beautiful, articulate, intelligent Google Home is helping us dim the lights and warm the floors. If only she could read the bedtime stories. Business idea?
I check our shared calendar (with the real Cam in my peripheral vision) and hit the ultimate jackpot: Cam's at home tonight so I decide to head out with the girls. But what to do?
We consider getting takeaway from the local delivery robot, but instead we opt for dinner out. It's been ages. The kids are in bed. Why bloody not? I put away the Blue Apron and take a Lyft (definitely not an Uber!) into town and rock up to our favourite Palo Alto hangout (PS: can't wait until Google Duplex can take care of my phone reservations for me – that's if the whole thing isn't a giant scam 🤔). It's cosy and comfortable but tonight it's filled with… you guessed it: long, intricately decorated tables of VCs. 100% male. 100% white.
Sigh.
We drink as much as we feel able (three glasses each – see: school night) and decide it's time to go home. We grab another Lyft, pile in, and start a conversation with our Stanford-educated driver.
'What's the difference between Silicon Valley and yoghurt?' he quips.
I dunno?
'Yoghurt has culture'.
Think you hit the nail on the head there, Andrei.
And as Andrei pulls in to the driveway of our tired little abode, I realise with equal parts sadness and humour that culture's definitely now something I source purely from my yoghurt tub.
Eat up, I guess.